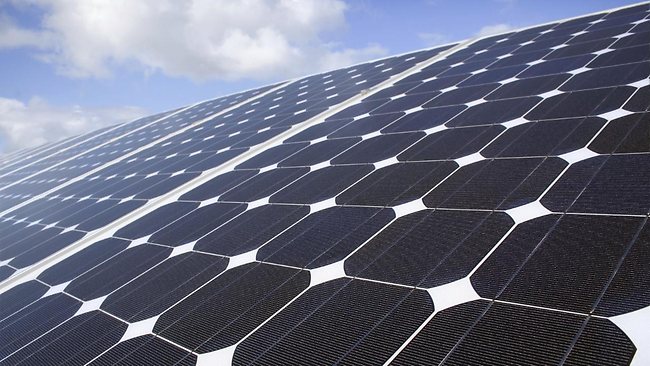 Permits.Solar
Every Solar PV system installation requires a permit from your county.
Use this on-line form or download it.
The final permit will require customization for each home, so use this form as a starting point. This form is intended for use by a qualified electrician or certified solar PV installer.
To use our design services, which includes your permit - click here.
Our permitting process involves three steps:
1. Fill in the form below with all information about the proposed Solar PV system.
2. Other required documents and / or photos.
3. We will email you either, a request more information, or confirm that we have enough information to proceed, then request Check or PayPal® payment. See Rate Chart below. Depending on the PV system, your permit should take around 3-10 business days.
---
---
Residential Solar PV Permit Form
- For D.I.Y. Home Owners and Solar Contractors -
- Step 1 -
---
If you are using our free estimate services or design services, then you do NOT need to fill out this form.
Options
a. Download an Excel Form
Click Here to download. Complete and return by email attachment.

b. Online Form ( below )
Items marked with * are required.
Do not guess !
You may also enter:
'Not Sure'

'Not Applicable'

'Please design for me at add-on cost' * ( see Add-On Prices )

'See existing design' **
* If you want us to design your electrical system and rack system with the most efficient products commercially available, then please complete the 'Site' and 'Roof' information, and enter 'design for me at Add-On cost' on the remainder items.
** If you have a PV system design , enter only the "site" information, then enter 'see existing design' for the rest of the form and attach the documents in an email: Jim@permits.solar .
Include the text "Residential Permit Request" in the subject line.
---
Solar PV Permit Package

A complete Solar PV Permit Package consisting of the following:
1. City/County Submittal: (2) 11X17" or 24x36" PDF file prints

Compliance Statements

PV Location Diagrams

Racking Design

Electrical Schematic of the System

Safety Placards and National Electric Code System Labels

Product Specification Data Sheets

2. Utility Submittal: (2) 8.5x11" PDF file prints

Bill of Material List

Single Line Diagram

3. Ready-To-Order Placards and System Labels (standard and project-specific): (1) 8.5x11" PDF file prints

Our Solar PV Permit Packages are approval-guaranteed.

We will provide corrections and re-submittals at no-charge.

Installer is ultimately responsible for meeting all building, electrical, energy, plumbing, and civil codes specified by the local, county, and or national permitting authorities.

This permit shall not be considered to be a final design document, nor used for construction purposes. This permit highlights only the required specifications of permitting authorities.

Our permitting fees are not to be associated with the permit application fees imposed by the local, county, and or national permitting authorities.

Residential Permit Rates

Permits per month

for residential permits < 20KW DC

>10
6-10
2-5
1
$ per permit

$199

$249

$299

$349

Add-On Costs - If required*

| | |
| --- | --- |
| County record research | $60 |
| City-Municipality compliance, other than County | $60 |
| Electrical design for PV-Inverter System | $199 |
| Electrical design for added sub-panel | $199 |
| Change or re-design due to form entry error | TBD |
| Wind structure design for tilted rack > 0 deg | TBD |
| Wind Structure design for ground mounting | TBD |
| Two day rush | $300 |
| Re-issue fee | $60 |

*Add-On costs will be mutually agreed to before billing.